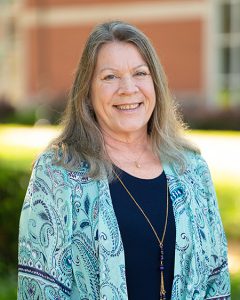 Kim Bailey, C.P.M.
Senior Program Coordinator
Kim has 35 years' experience in purchasing and contracts and grant administration. She has worked at the Appalachian Transportation Institute at Marshall University for the better part of 17 years, where she manages grants and contracts related to transportation research and community development and more recently for the College of Engineering and Computer Sciences. Her position includes working with federal, state, local and private funding agencies. Kim has previously managed several grants for the City of Huntington that are aimed at combating the opioid epidemic and facilitating treatment for those suffering with substance abuse.
Kim received her bachelor's degree in Business Administration from the University of Colorado- Denver. In 2008 she received her lifetime accreditation as a Certified Purchasing Manager from the National Association of Purchasing Management.