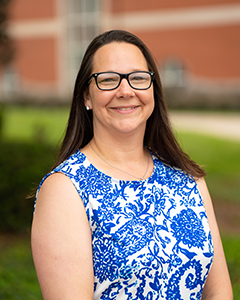 Carrie Stevens
Office Administrator Sr.
Carrie has 18 years' experience in Administration and Customer Service. She began working at the Appalachian Transportation Institute at Marshall University mid-2021. She manages accounting details and data processing tasks on all projects related to transportation research and community development and more recently for the College of Engineering and Computer Sciences. Her position includes being responsible for human resource and financial activities, including handling payroll and employee scheduling, for both The Appalachian Transportation Institute and The Center for Business and Economics Resources. She has a passion for maintaining and organizing operations.
Carrie began her career in the medical field where she was heavily involved in office administration. Carrie was responsible for answering phones and scheduling appointments, as well as ensuring that clients were informed of the correct documents to bring to their meetings. She managed the daily operations of the office area and ensured a presentable and efficient workspace. Carrie, always does her part to ensure that the office operates smoothly.